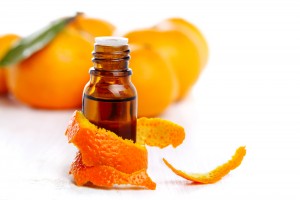 We're besotted with the integrity of our ingredients. Besides being thoughtfully produced with a steady eye on environmental impact, the majority meet (and often exceed) USDA and Oregon Tilth Certified Organic standards, and are obtained from partners who continuously work for the advancement of sustainable organic agriculture. They are, in a word, superior.
Only cold-pressed or expeller-expressed methods are utilized for extraction. No solvents, hexane or alcohol extractions are used, and none are processed through heat-intensive hydraulic extraction, thereby helping to maintain therapeutic quality.

512organics hand-crafts small batches of products to ensure that the shelf life is the longest possible and to ensure the freshest health benefits. Oils are sensitive to light and temperature fluctuations, and shelf life guidelines are 6-12 months.

Organics are used wherever available (very nearly 100%), and ingredient certifications include Oregon Tilth Certified Organic, Fair For Life, and Earth Kosher.
Our favorite skin-nourishing ingredients include:
Organic beeswax (Cera Flava from the honeybee Apis mellifera) contains natural emulsifiers, which help retain moisture in the skin. Softens your skin and creates a long-lasting protective coating, helping to protect against the elements. It is a naturally nourishing moisturizer as well as being anti-inflammatory, antibacterial, anti-allergenic and a germicidal antioxidant. Beeswax also contains Vita
min A, which is necessary for normal cell development.
Organic coconut oil (cocos nucifera) contains lauric acid, capric acid and caprylic acid, which have antimicrobial, antioxidant, antifungal, and antibacterial properties. Forms a protective barrier to hold in moisture, and penetrates into the deeper layers of the skin to help keep connective tissues strong and supple.
Wildcrafted Marula oil (Sclerocarya birrea) contains high levels of anti-oxidants and omega-9 fatty acids, and fights the free radicals that accelerate aging. Very hydrating, easily absorbed, protective and nourishing. Increases elasticity and firmness of skin. Visibly reduces the appearance of wrinkles and decreases inflammation and irritation. Has excellent natural stability. Is noncomedogenic. Marula oil is a sustainable product, as it is harvested from fruits that fall from the tree.
Organic shea butter (butyrospermum parkii) has a smooth, creamy texture. Shea butter is legendary for its superb moisturizing properties and has been used by African healers for thousands of years to effectively treat dry and aging skin. Contains Vitamins A, E and F, and essential fatty acids and antioxidants and is an anti-aging and anti-free radical agent known to increase circulation to the skin. Extremely hydrating and soothing, repairs cellular degeneration, and offers protection. Our organic shea butter is extracted and refined without the use of harsh chemicals. It is deodorized but not bleached. 
Organic sweet almond oil (prunus amygdalus var. dulcis) contains several essential vitamins such as vitamin A, B1, B2, B6, D and E, as well as omegas 6 and 9. Is highly nourishing, emollient and anti-inflammatory. Thanks to high concentrations of vitamin D, the oil can also provide mild protection from UV rays. It is protein-rich, and not only soothes and softens, but can also promote younger, healthier skin.
Organic essential oils are 100% pure, steam-distilled plant oils with intense fragrance and depth. They are free of carriers, diluents and other inputs. Magnificent, therapeutic, high-quality, food-grade oils.
Non-GMO Vitamin E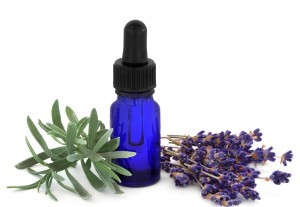 (tocopherol from vegetable fats) reduces inflammation and the effects of sunburn and facilitates healing. Protects the skin's fatty acids from free radical damage, and decreases the appearance of aging by keeping the skin soft and smooth and by stabilizing skin tone.
Arrowroot (Maranta arundinacea) used as a thickening agent due to its high starch content. The root of the plant is used to make a powder. Similar to cornstarch.